Gisela Abbam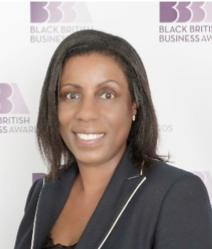 Gisela Abbam
Chair, British Science Association
Gisela is a freelance Consultant, Chair of the British Science Association and a global Goodwill Ambassador. Gisela is also the 2019 winner of the Black British Business Person of the Year Award. She provides advice to clients on business strategy and growth. She has written over 45 white papers on various public policy issues and regularly presents at International conferences.
Gisela is also a global thought-leader and Senior Executive who is passionate about making a difference in people's lives. She works in collaboration with governments, the World Health Organization, the United Nations, the World Bank and other multilateral organizations to improve health outcomes for people across the world. Gisela has been the inaugural Leader in her last few positions where she successfully set up the functions from scratch and built teams.
Gisela was previously the Director of Strategic Partnerships and a Company Officer for Abt Associates, a global company operating in over 50 countries; whose mission is to improve the quality of life and economic well-being of people worldwide. Abt Associates is regularly ranked as one of the top 20 global research firms and one of the top 40 international development innovators.
Gisela was also previously the inaugural Global Executive Director for Government Affairs & Policy for GE Healthcare where she developed the global function. She was responsible for the strategic direction of government affairs and policy for GE Healthcare, the $18 billion business unit of GE that provides transformational medical technologies to health customers in over 100 countries.